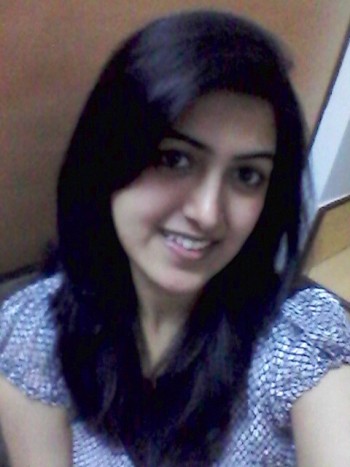 I belong to the category of people who demand a rational and scientific reasoning to all that takes place and all that we do, and whenever
I'd come across something/some tradition which has no scientific/logical back-up, I'd prefer not to oblige by the same, as much as possible.
But at the same time I am a part of a very religious family, and hence I'm surrounded by relatives who thank their respective Gods for everything they achieve (on their merit as well) for the Almighty's bountiful blessings. And each and every time one would pray to the Lord to grant him/her something, I'd ponder as to what and how they could expect their prayers to be answered or wishes to be granted by someone whom we cannot see! The most amusing part was that whenever I'd question my family members and put forth my doubts before them, they were left with no answers and I usually would be blamed for asking too many unnecessary, by which they actually meant 'forbidden', questions. The concept of GOD therefore became kind of synonymic to that of a UFO. Believe in its existence if you want to.
But no, an unconvinced, unanswered myself ceased to blindly believe in the potential of prayer and as time passed, I started coming to the conclusion that people pray just to console their inner beings and then they work hard to achieve their ambitions.
I used to pray regularly although, because I respect my family. Whenever I met Saijan and took His blessings I felt this unexplained but existing wonderful radiant energy within me. Now this left me perplexed and puzzled, but later on did I realize that with every blessing I had my questions answered automatically and gradually I started developing a faith in the Supreme Being. I figured out that man and his deeds are not the ultimate in this universe, in fact we are governed and basically controlled by this Super Power who although has no name, no figure, no caste and nor any creed but is definitely existing within each one's heart and mind.
Whenever we met Saijan or spoke to Him over the phone about our problems or other issues, Saijan said 'Sab sukh saan thi vendo', and believe me things really worked wonders eventually! Saijan has this enchanting persona that makes you feel like taking his aashirwaad and sitting in His pious presence again and again. Sai Sadhram is a fervent devotee of the Ultimate Power, He is ever-smiling be it night or day. I've heard that Saijan is very intelligent too. Even after having attended to a massive crowd of devotees one will never find Saijan tired or weary. When He keeps His magical hand on our head to bless us we feel more than half of our sorrows have been erased away.
I'm extremely fortunate to have a benevolent, kind and intelligent caretaker as Saijan. May He guide us to the right path in life always.
Sacho Satram.