As the name, itself describes 'Dulha Darvesh' a very kind but fearless and, above, all the emotional distractions.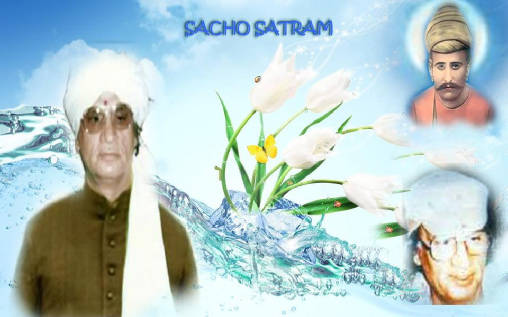 Sai Kanhaiyalal was a saint with a difference. He always lived a simple life and he always lived life for others. Helping others, taking care of poor and needy people and financially helping the poor families were always the priorities of Dulha Darvesh. Saint Kanhaiyalal was a very straightforward personality. He lived a very different life. He was always very clear and firm about his decisions. He was very disciplined and he opened the door of Bhakti at Raharki sahib for all without any distinction of birth, caste and creed .
Sai Kanhaiyalal used to perform 'Aarti Sahib' daily at Devri Sahib every evening, without fail, and never missed singing Arti and 'Ardas Sahib'. He Sang with deep devotion in high pitch voice. Arti and Ardas sahib in Sai Kanhaiyalal Sahib 's powerful voice is very popular.

He was a 'Darvesh' in true sense. Sai Kanhaiyalal served at Raharki Sahib religiously. He was held in deep respect and devotion.

He was a noble merciful saint of Raharki Sahib. The whole world is deeply grateful to Dulha Darvesh for his thoughtful insight that he made Sai Sadhram Sahib his successor.
Sacho Satram.